Sam Bradford is hurt and won't play Sunday against the Dallas Cowboys. So what does head coach Steve Spagnuolo do to build some team morale? Surprises his team with tickets to the World Series game in Arlington the Texas Rangers host the St. Louis Cardinals in Game 3 after he apparently diverted the Rams bus to the Rangers Ballpark.
The Rams will be starting A.J. Feeley on Sunday against the Cowboys. So Spagnuolo is desperately hoping that the, fellow St. Louis professional team, Cardinals can steal one of the MLB championship games on the road against, fellow Dallas professional team, Rangers Saturday to inspire his D.O.A. NFL team Sunday. The Rams will be leaving the game, no matter what inning, at 9:00 p.m..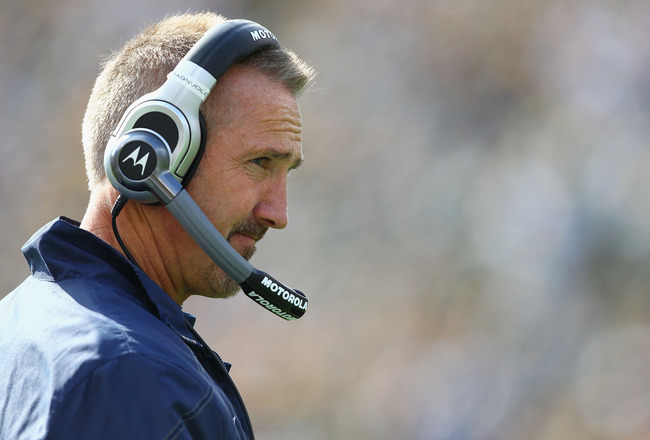 Unfortunately for Spagnuolo, A.J. Feeley will be remaining his starting quarterback Sunday. Also, they are currently sitting in the upper deck of the ballpark.
At least they realize this is an extra bye week for the 0-5 team.
Other Stories:
-
Tebow makes America better
-
Gus Johnson for World Cup campaign
-
David Stern vs. Players vs. the Flu
-
LSU star Mathieu, Ware Suspended
-
Schefter sits on Palmer Trade
-
David Ortiz blows off D.P. Show
-
Washington QB admits to "Paid-to-Play," Wait!
-
Nelson Cruz 1-0-0 Gone!
-
Game 6: Rangers nearly got Bartman'd
-
Texas Rangers celebrate walkoff like a Porno
-
College Gameday Signs (Ore - ASU)
-
College Gameday Signs (Tex - Okla)
-
College Gameday Signs (Neb - Wisc)
-
College Gameday Signs (WV - LSU)
-
College Gameday Signs (FSU - OU)
-
Bill Walton is tortured to never punch Wallace
Sorry Bro Sports
(
www.SorryBroSports.com
) is where you can get all breaking news or rumors around all type of sports. With a nice blend of humorous videos, gifs or images from sports. SorryBroSports has 0 off days. For quicker breaking news, you must follow me on Twitter. Or if you have a scoop or interesting thoughts about sports, message me there. Bookmark
Sorry Bro Sports.