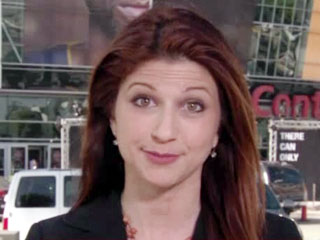 This used to be on ESPN's website until this screenshot (below), posted by user Megan Soisson on Tuesday, decided to make it publicly known how
rightfully
sexist ESPN still is. Those guys still have all the fun? "Commentator — dislike female commentators," read one option in a drop-down menu that enables viewers to about what ESPN can do to make sure you are entertained with the sports they provide for you.
Ironically, media members have been complaining about ESPN's complaint webpage for the past two days. But, since I am a chauvinistic man, I like the way ESPN handles themselves. ESPN viewers, who are probably 90% men (unless cheerleading is on, then it's 89%), could care less if a woman or man reads the news to them. Just don't make it bias due to business and we all move along like happy campers.
ESPN still did the typical apology though, directly to Soisson:
We apologize for the mistake on the viewer response form template. We've been an industry leader for more than 30 years and are extremely proud of the leadership role we continue to play in providing high-profile opportunities and assignments for female commentators — from SportsCenter anchors to play-by-play announcers, analysts, reporters and more. We appreciate that this matter was brought to our attention and it was addressed and deleted immediately.
I ignore apologies and explanations of what others perceive as "mistakes." I just look at the fact it was there and get my shits and giggles about it, then continue on with my day. If feminists want to shove it down ESPN's back, go ahead with it.
Where do I go to now to complain about Sage Steele and Hannah Storm? Did you not see what Hannah Storm wore to speak to Tim Tebow this week?